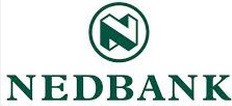 Nedbank
1988
Nedbank Business Banking
Business Banking
Current Accounts
Global Trade
Card products for businesses
Electronic Banking
Cash Solutions
Overdrafts
Overnights
Short Terms Loans
Debtor Management Solutions
Trade Finance
Vehicle and Asset Finance
Commercial Property
Commercial Banking
Financing
Advisory
Trading
Business Investments
Term Deposits
Cash Management
Corporate saver
NedTrust Account
Nedbank Discussion
Q: What documents do you need to open any savings account? Please send all detail asap.

Q: i am a non resident living outside SA.ARE THERE BENEFITS OF OPENING A LONG TERM FIXED DEPOSIT ACCOUNT?E.G CAN I GET A MORTGAGE or loan in future.CAN I STILL BE MAKING MONTHLY DEPOSITS ON A FIXED DEPOSIT ACCOUNT .and what are the requirements for non residents to open accounts,please respond via email.

Q: Need best interest on a long term investment of about R700, 000 Interest to be paid out monthly.

R: you advertise 10.6% interest on the radio but I cant find it here, what is your terms to get this interest?

Q: Is there a savings fixed savings account from which one can draw a monthly amount and re-invest the rest of the interest

Q: On 3 or 6 months fixed depostis are they flexi - can one draw in case of emergencies?

Q: What is thee present interest rate for senior green bonds

R: Please advise the interest rate on and an seniors green bond for a 60 month term

Q: do i need to have a Nedbank account to apply for a loan

Q: Hi I would like to ask if i open a fixed deposit account can i put in money every month and if yes what will my interest rate be. This is when i put in R500 every month. Thank you

Q: What is Nedbank's rate on green savings bonds for 2, 3 & 5 years? Can the rate be changed after 1 year like SA Treasury bonds?

Q: Please advise whether the quoted interest rates for the Nedbank Green Savings Bonds are Nominal or Effective rates. Regards

Q: Who qualifies for a bank loan, employed or unemployed individual? Are there any terms & conditions and what's the minimum income required to qualify?
Nedbank Discussion Activity
Nedbank Money Market Account - Savings
Q: What is the money market requirements and interest rate at the moment

Deposits
Q: How much is the monthly interest rates on a three months fix deposit

Deposits
Q: Is it possible to invest for 5 years term then not withdraw and let it run for another 5 years then another five until maybe 20 years.automatic every 5 years

Deposits
Q: Hlw.id like to know what will be my montly payment if i invest 10000 for 5years.id love to use my interest gains every month if possible or any advice on what would be the best investment plan? Thnx in advance

Credit
Q: What is the interest rate on a credit d ordinary card. When is the interest charged on the the balance?

Nedbank Money Market Account - Savings
Q: what account,which back will give me the best returns on my money investment.

Deposits
Q: 1. how much do i need to invest and for what period, to earn a monthly payment of R9,800? 2. how much do i need to invest and for how long to receive an annual payment of R120,000?

Nedbank 1 Year Fixed Deposit - Deposits
Q: would like to invest R120 000 fixed for 3months what would it be and also if its fixed for 1year

Deposits
Q: WHAT WILL THE INTEREST RATE BE FOR AN INVEST OF R500 000.00 FOR 5 YEARS? NO MONTHLY PAYMENT. (SENIOR CITIZEN

Savings
Q: If i make a R2750 fixed deposit for three years how much will i get in all together with the interest in free tax