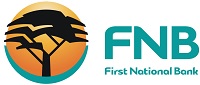 FNB
FNB Overview
First National Bank or FNB is a major bank in South Africa and considered one of the oldest with historical ties from 1838. It is a division within FirstRand Bank Limited, a subsidiary of FirstRand Limited, a South African integrated financial services group listed on the JSE (Johannesburg Stock Exc... read more
FNB Discussion
Q: Which investment account has the biggest interest rate?

Q: What is the interest on a 7 day notice account!

Q: WHAT IS THE START UP AMOUNT TO INVEST WITH FNB EITHER FOR SHORT OR LONG TERM

R: What the start amount to invest either its a long term or short term

Q: What is a percentage for personal or smart spend loan at FNB

Q: What is the rates on a deposite 20000 on 24 months

Q: which investment account at your bank has biggest interest rate. i want to open one.
FNB Discussion Activity
FNB 1 Year Fixed Deposit - Deposits
Q: If I invest an amount of approximately R400000 for 60 months in the fixed deposit investment. What would my approximate monthly interest / income be?

FNB 3 Month Fixed Deposit - Deposits
Q: how much am I going to get I am saving 1000 a month how much interest do I get per month and after 3 months ,how much the rate per month

FNB 5 Year Fixed Deposit - Deposits
Q: I wanna open a fixed deposit account, and invest 1500 for fourteen years, and I'm interested in knowing how much would it be then?